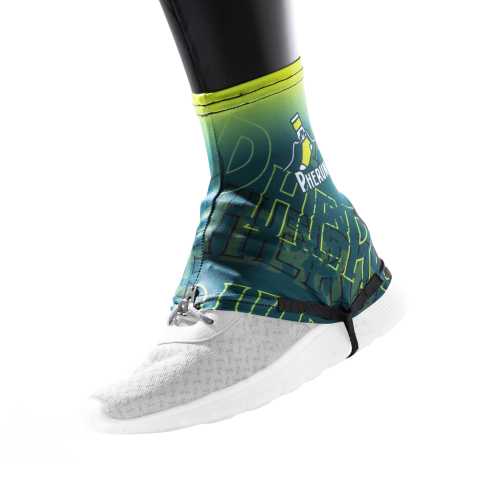 Running Sleeves Green Trail
Unisex running sleeves.
82% Nylon
18% Spandex
Washing at 40℃
Size: Universal due to its flexibility
We have made simple trail runners for you. Overshoes are not waterproof, as neither trail shoes are. Their main task is to prevent any dirt from entering the running or hiking ankle boots. The sleeves are put on easily, like a sock. In the lower part, an elastic band is stretched under the shoe, and there is a hook on the upper part of the front, which is attached under the shoelace.